Automate the Cloud Billing Process with Stock in the Channel
Stock in the Channel's CSP Billing takes the manual work out of cloud billing for MSPs & VARs, saving time and money, reducing human error, and enabling you to sell cloud products more efficiently.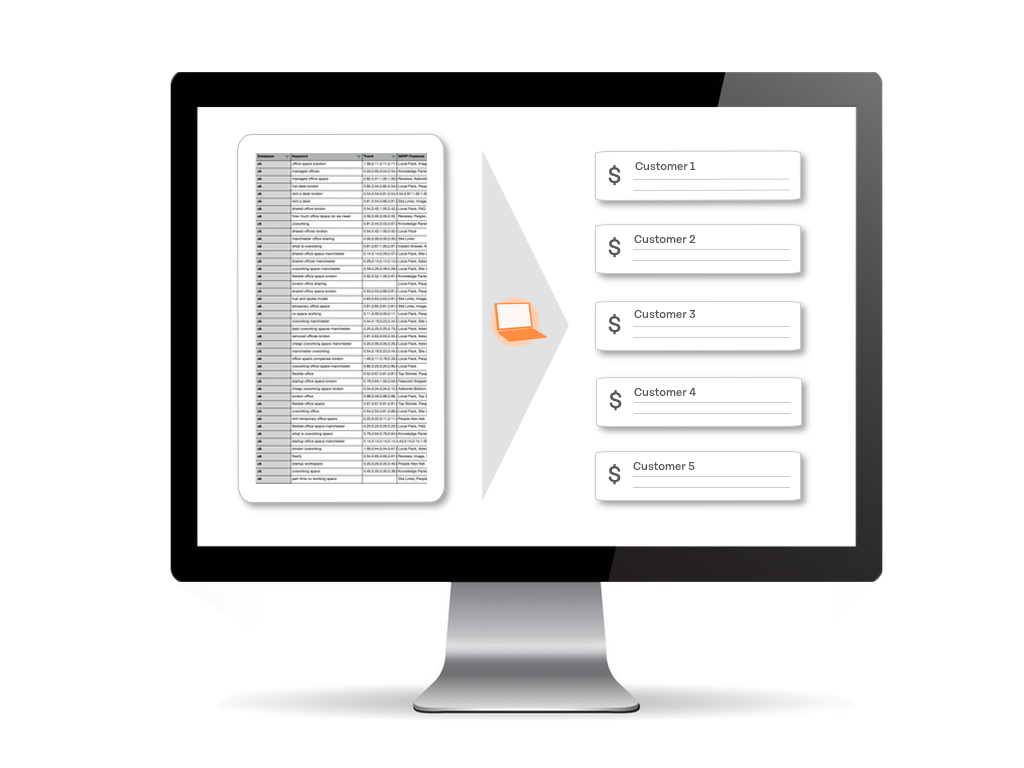 No More Rekeying Data
Automate the process of digging through files from your distributor to bill each of your customers

Works with Existing Systems
Consolidate and sync with your ERP system
Invoicing Made Easy
Invoices are more straightforward for both reseller and customer

Consolidate Cloud Billing
Automatically import customers' CSP billing from multiple CSP providers
How CSP Billing Syncs Between Systems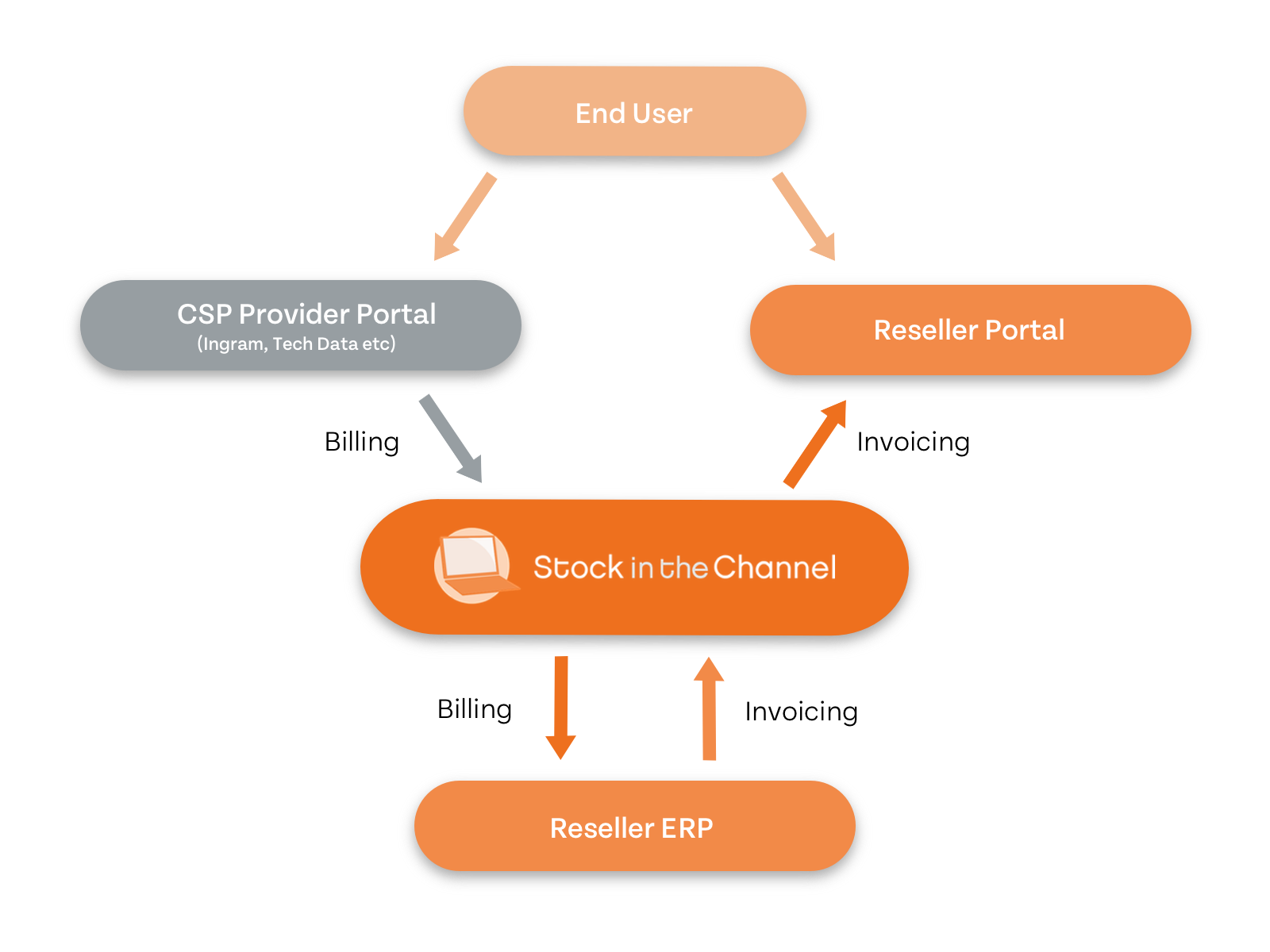 Stock in the Channel's CSP billing solution sits between the Cloud Service Providers and the reseller's ERP. Billing flows from the provider, through Stock in the Channel, to the ERP, with no need for rekeying data across systems.
The entire process is automated, saving time in the Cloud Services sales process and simplifying the transaction for both the reseller and buyer.
Boost cloud product sales with Stock in the Channel's CSP Billing
Speak to our team today