As Lockdown starts to ease, we have seen a growing number of new IT hardware distributor partners engaging with Stock in the Channel to list inventory on the site.
Whilst we continue working to bring more suppliers online in the coming weeks and months, we hope you enjoy finding out about some of the partners that have joined the platform over the last 3 months.
Clients using our Compare Prices Service, QuoteTool and Datafeed & Webstore services can now request access to pricing these new partners by clicking on the company logos and viewing their overview page, then pressing the "setup pricing" button to begin.
Please Note: Your account admin or purchasing team may need to configure your account to view stock and pricing from these new suppliers so please bring this to their attention (subject to user permissions).
Welcome Stock In The Channel's Latest Distributors



With 20+ years of experience, Data Select is the only mobile-centric distributor to have operated in the UK mobile market since the outset.



The one we have all been waiting for, Arrow UK are a very welcome addition to the SITC roster. Initial listing focuses on their "In-stock" holding of Lenovo products with the potential to extend to other products in the future.



TRADEiD is the largest trade only ID and access control supplier across the UK and Europe offering brands such as Zebra, Magicard, Fargo and more.



JL Corporate is a distributor servicing the UK, Europe and North America. The business was established in 2010, initially selling our products into the retail sector, and now exclusively distributing our products to resellers around the world.



ProVu is the UK's leading specialist VoIP distributor. Established in 1999, they were early adopters of VoIP technology and hold direct relationships with many of the world's leading manufacturers.



For more than 40 years, Katun has been one of the world's leading providers of OEM-compatible imaging supplies, photoreceptors, and parts for copiers, printers, MFPs, and other imaging equipment. Their full inventory is now on Stock in the Channel for the first time.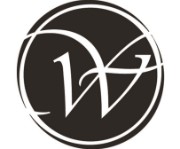 Western Solutions bring with them a huge catalogue of software products but also have a dedicated Hardware team able and ready to assist you.



This large reseller based in Ireland, offers surplus stock at competitive rates.



Tempura offer a mix of Network, Voice and Video products delivered with professional service & support.



All ShearGold items listed are physically in stock at our warehouse in South Ruilsip. They are on the International Aid Agencies supplier list to procure and supply for a number of Non-Governmental Organisations (NGOs).



Eccentric Professionals Limited (ECPROF) is one of UK's top independent distributors for IT hardware and software and provide cutting edge technology solutions.
Key Introductions is a new trade only supplier leveraging its relationships with leading brands to pass on savings to their reseller customers on a number of key product lines.
We hope you've enjoyed discovering the latest additions to our distributors. You can view all distributors available here.
If you're a hardware distributor and you would like to List Your Stock in front of 55,000+ users, please follow the link and contact us.