Stock in the Channel has had an excellent year so far in 2021. Partnering with new distributors around the globe is an important part of that success and crucial to our continuing growth. We're delighted to announce that since March 2021, we've onboarded the following suppliers from the UK, Ireland, the USA, Australia, and New Zealand:
4Cabling (AU)
Arrow ECS (UK)
Atlas Gentech (NZ)
AVF Group (UK)
CENZ (NZ)
Concept Technologies (UK)
Dove Electronics (NZ)
Duplex Corporate Communications (UK)
Eurograph (UK)
Go Wireless NZ (NZ)
Microwarehouse Ireland (IR)
Network Integrators (UK)
ORdigiNAL (UK)
OT Wholesale (UK)
ScanSource (US)
Sektor (NZ)
Soft Solutions (NZ)
TonersPlus Ltd (UK)

4Cabling (AU)
4Cabling is the leading direct-to-consumer manufacturer, wholesaler and retailer of cabling, electrical accessories and server racks in Australia. Founded in 2006 and with over 100,000 customers, the company specialises in copper cables, network cables, fibre leads and accessories, network server rack equipment, data and other electrical cabling products.

Arrow ECS (UK)
Arrow's Enterprise Computing Solutions division addresses specific business needs with complete IT solutions that combine powerful technologies. The company's product portfolio on Stock in the Channel includes categories such as warranty & support extensions, hardware firewalls, and other security and networking-focused product types.

Atlas Gentech (NZ)
Atlas Gentech is a New Zealand-based distributor of technology products in the telecommunications, IT infrastructure, and security categories. Its team of 65 includes account managers, technical sales, marketing, technical support, customer support, trade counter and warehouse teams.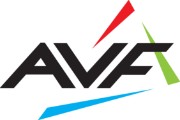 AVF Group (UK)
AVF Group is leading supplier of  TV Wall Mounts, TV stands and support systems, and is a distributor of Multibrackets AB, the Swedish digital signage and AV mount specialists. AVF is an experienced company, having founded in Wolverhampton in 1977.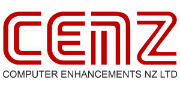 CENZ (NZ)
Computer Enhancements NZ Ltd is an experienced distributor, first established in 1989, and supplies servers, disk arrays, and comms equipment, as well as parts that are harder to find. CENZ supplies HP, IBM, Lenovo, Cisco, Dell EMC and other key brands.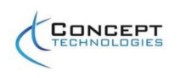 Concept Technologies (UK)
One the North West of England's largest IT suppliers, Concept Technologies is a distributor with deep experience, having been in business for over 50 years. The company supplies products across storage, memory, networking and much more to businesses both in the UK and globally.

Dove Electronics (NZ)
Dove Electronics is a modern IT distributor with a long history in the New Zealand IT channel. Dove distributes the full range of IT products – supplying products from brands including Brother, Canon and HP – to a customer base throughout New Zealand. The company manages the number of brands it represents to ensure it has full coverage of the product set.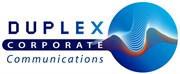 Duplex Corporate Communications (UK)
Founded in 2006, Duplex has grown to become a leading global supplier of voice products. The firm's product portfolio includes telephone headsets, deskphones, webcams, conference phones and bespoke manufactured products for the Telecoms industry.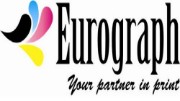 Eurograph (UK)
Eurograph is a specialist distributor of compatible and remanufactured inks and toner cartridges. The firm imports all of its own products and holds them at its warehouse in Newport, South Wales. Eurograph was founded in 2007 in response to the growing demand for quality cartridges at competitive prices.
The company supplies products compatible with printers from brands including Dell, Epsom, HP, and Samsung.

Go Wireless NZ (NZ)
Go Wireless NZ strives to be the premier supplier of wireless networking and IoT hardware in New Zealand and the South Pacific. The company stocks over 2,000 products and has over 60 global vendors. A partnership with Streakwave USA that began in 2013 has enabled Go Wireless NZ to get access to innovations that wouldn't otherwise have been available in New Zealand.

MicroWarehouse Ireland (IR)
Founded over 30 years ago, MicroWarehouse is a key distributor in Ireland. The firm supplies thousands of hardware products in computing, accessories and mobile, among other categories.

Network Integrators (UK)
Network Integrators is one the UK's leading IT suppliers, specialised in managed cloud services, IT hardware and personalised hybrid IT solutions. The company provides products from major manufacturers across networking, servers, storage, computing and much more.
ORdigiNAL (UK)
ORdigiNAL is a valued-added distributor specialised in Speech Recognition. It is the largest distributor in Europe of Dragon speech recognition software and has exclusive rights to Dragon products for the legal and medical markets.

OT Wholesale (UK)
Built on a core wholesale offering, OT Wholesale provides a stable and reliable supply and distribution platform, giving access to over 10,000 product lines. Products offered included printing supplies, computing accessories, and a range of other business supplies.

ScanSource (US)
ScanSource is a leading global supplier of technology products and solutions based in Greenville, South Carolina. It distributes a vast range of IT products, including hardware from brands such as Epson, HP, and Panasonic. Founded in 1992, the firm has over 2,000 employees across the US, Canada, Europe, and Brazil.

Sektor (NZ)
Sektor, a distributor that operates in the Asia-Pacific region, is focused on technologies for the retail, networking, security, healthcare, ergonomics and mobility markets.
Sektor has grown rapidly since starting out in 2009. The company now has a 190+ strong team, with hundreds of years of combined experience, operating in 13 cities, with 6 warehouses, across Australia, New Zealand, Thailand, Malaysia and Vietnam.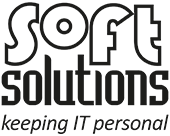 Soft Solutions (NZ)
New Zealand-based Soft Solutions is a distributor of computer products, focused on the areas of security, network management, VoIP, help desk/ticketing systems, and storage. The company was established in 1995 and is based in Auckland.

TonersPlus Ltd (UK)
Established in 2011, TonersPlus Limited has been supplying OEM Inks and Toners for over 10 years to valued customers. The company only sells original and genuine products.
TonersPlus sells inks and toners from leading brands such as HP, Canon and Samsung at competitive prices due to having almost zero advertising costs.