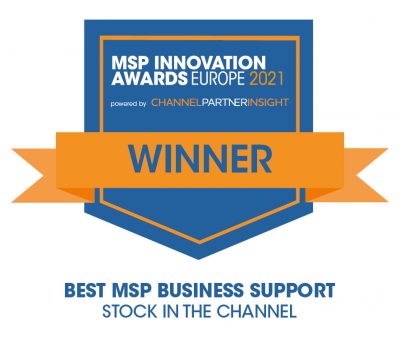 We are very happy to announce that we have been named Best MSP Business Support in this year's MSP Innovation Awards!
Hosted by Channel Partner Insight, an incisive media brand, the awards are now in their third year with the purpose of celebrating partners – and their vendors – who are serving as extraordinary examples of success in the European managed services market.
As the largest search engine for IT product stock and prices; frequent Stock in the Channel customers will have enjoyed our unique position in the channel, connecting MSPs, Distributors and Brands across Europe.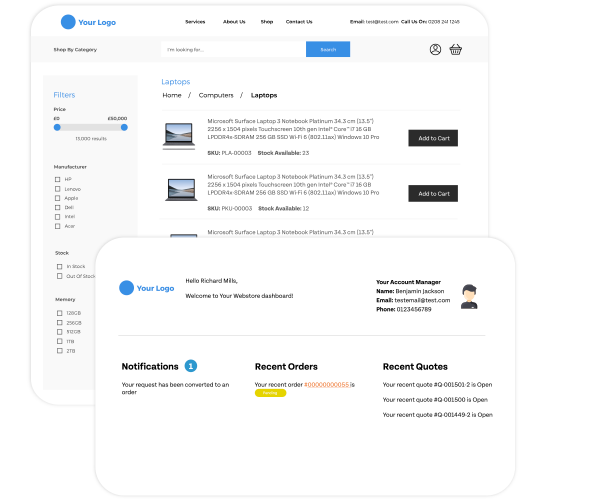 Modern Selling: the all-in-one eCommerce platform designed for MSPs and resellers
Our application focussed on Stock in the Channel's Modern Selling platform, the portal designed to help MSPs connect with and sell to their customers in a more streamlined, digitally advanced way than ever before.
Powered by the Stock in the Channel datafeed, MSPs are able to offer a fully customisable, branded sales portal to their customers, packed with features like Collaborative Quoting, Order Automation and Purchase Authorisation.
Businesses utilising Stock in the Channel's new platform enable their customers to self-serve hardware purchases, with cloud services being added to the platform soon.
Find Out More About Modern Selling
---
About Channel Partner Insight
CPI provides channel professionals across Europe and the US with the latest industry news, analysis and insights from all areas of the IT channel so they can make smarter business decisions. Join CPI for free today.