Stock in the Channel's Product Import extension has now been updated to Magento 2.4.
The update is available for both hosted webstores as well as self-hosting customers, we recommend updating as soon as possible.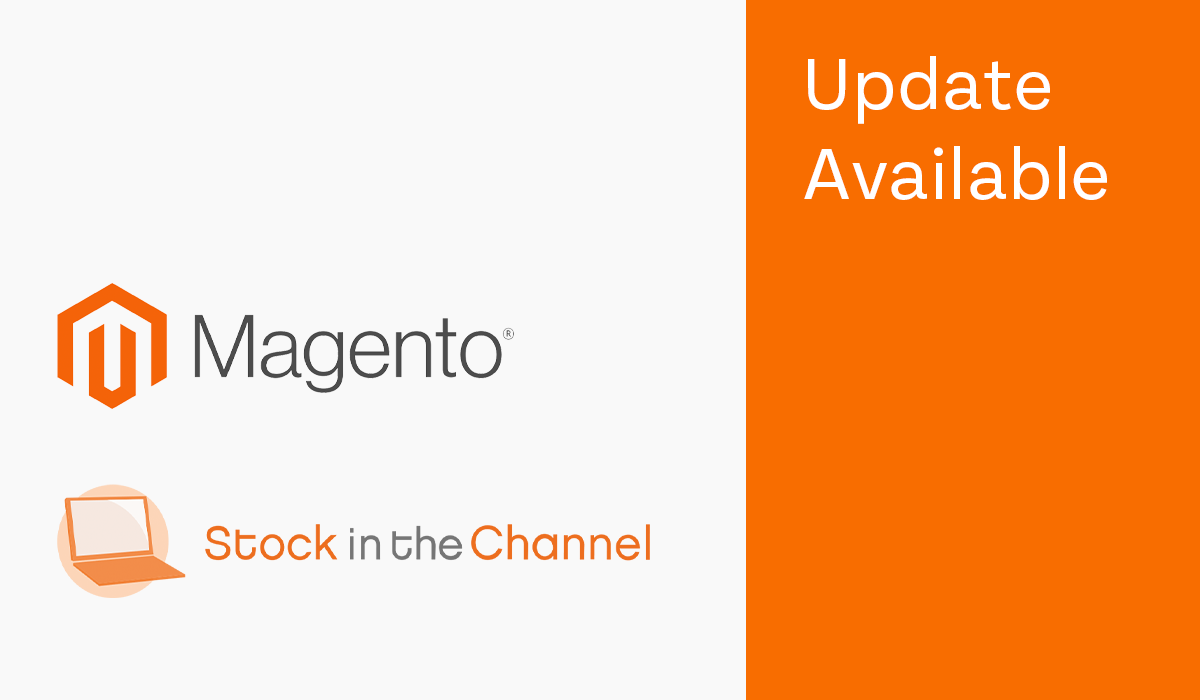 Transitioning to Magento 2.4
In addition to the changes to how products and categories are handled, Magento 2.4 introduces a number of changes which may mean that themes need updating and other 3rd party extensions may no longer work. Consequently, this is not an automatic update and customers need to be prepared for this.
Please note that updating requires moving to a dedicated server – which has a small cost attached. This enhanced package which will allow for more complex webstore features industry-standard ElasticSeach and Varnish, as well as increasing site speed.
For those customers hosting on our turnkey solution: we will manage the migration to version 2.4 on your behalf.  Please contact your account manager or sales@stockinthechannel.com and they will arrange a time for the upgrade and assistance in solving any of the issues that may arise.
For self-hosting customers: the extension is available for downloaded from:
https://github.com/StockChannel/SinchImport/commit/23b1bea84c36119086327ee30ea42dc335cc4073
The extension can also be downloaded from Packagist:
https://packagist.org/packages/stockinthechannel/import 
Magento 2.4 Frequently Asked Questions
How do I upgrade to Magento 2.4?
Please follow the steps listed above, depending on what sort of SITC customer you are.
What happens if I don't upgrade?
While the upgrade is not forced, Magento 2.2 is becoming end of life. This means it is likely you will experience disruption, so we highly recommend upgrading as soon as possible.
Do I need to upgrade to Magento 2.3 first or can I upgrade straight to 2.4?
If you have not yet updated to Mag 2.3 you must do so first. Please see full instructions here.
Will my webstore be offline at all while Magento updates?
Upgrading to the latest version of Magento could take an hour or two, depending on the compatibility of your webstore modules. During this time you will not be able to use your site, therefore we recommend doing this during a quiet time (in the evening, for example).
Does it make a difference if I sell B2B or B2C?
For users on Magento 2 and above we have developed a suite of B2B modules that offer an unrivalled customer experience. These features are designed for stores with a larger number of customers, offering personalised pricing and catalogues as well as order automation and enhanced quoting through an all-in-one portal. Discover Modern Selling in full here.
If you have any further questions, please contact your account manager.