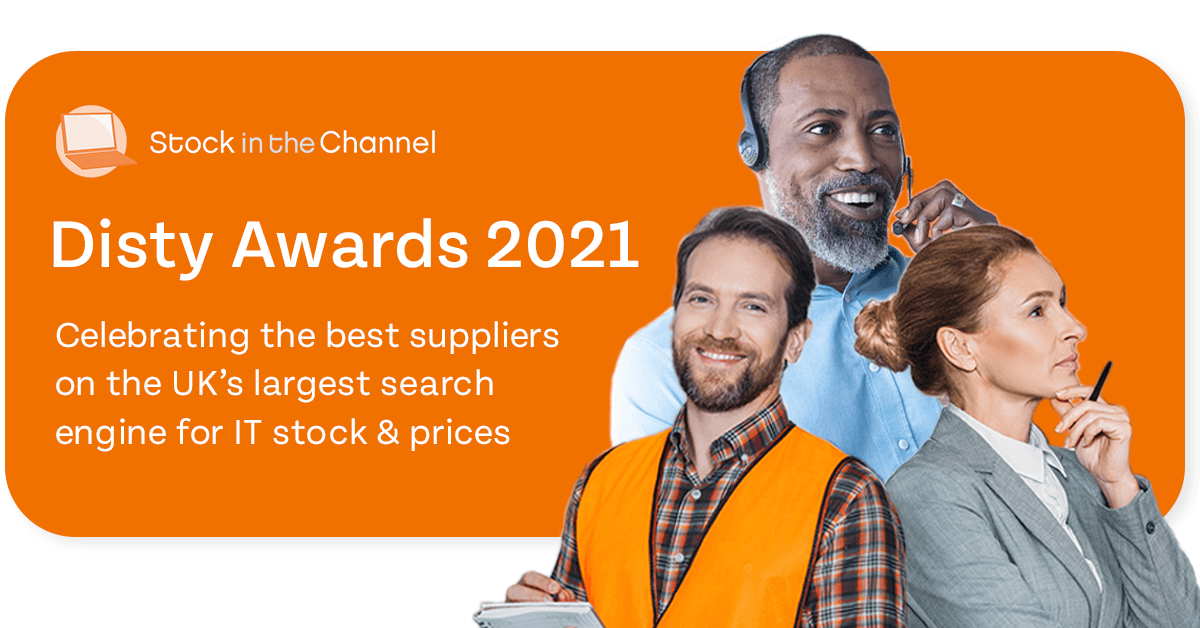 We're excited to announce Stock in the Channel's first ever Disty Awards, celebrating the suppliers that populate our stock and price search engine and enable tens of thousands of resellers to do business.
What are the Stock in the Channel Disty Awards?
The Disty Awards are selected from internal categories that are measured from within the Stock in the Channel platform. Our objective is to shine a light on all trade distributors, large and small, broadline and niche.
With over 170 UK distributors connected to Stock in the Channel, we've seen the hard work and resourcefulness required that has ultimately led to success for the whole channel through 2020 and into 2021.
Discover the UK Disty Award Categories
Please note there are no entries required to the Stock in the Channel Disty Awards. Using our platform data we'll be contacting the winners in the coming weeks before announcing the winners publicly.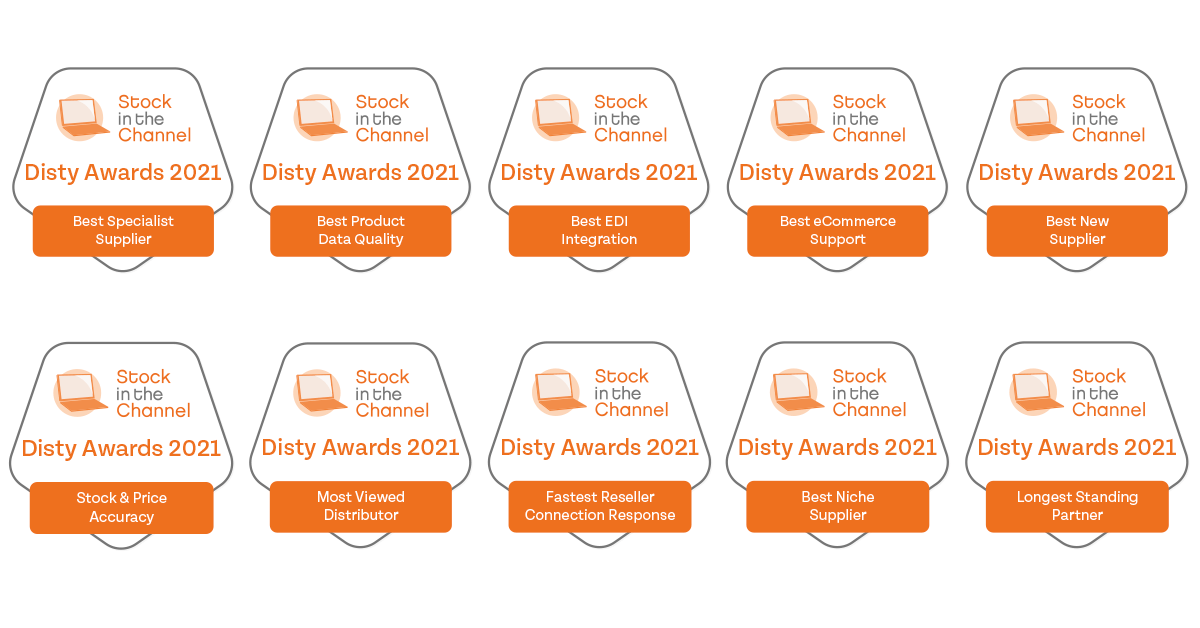 Stock & Price Accuracy
The supplier whose Stock & Price feed are updated most frequently
Best Product Data Quality
The supplier with the most accurate product descriptions
Best EDI Integration
The supplier with the most electronic automated functionalities
Fastest Reseller Connection Response
The supplier that actions feed requests the quickest
Most Viewed Distributor
The supplier receiving the most amount of interest from resellers using Stock in the Channel
Best Niche Supplier
The supplier with the largest range and highest quality product data coverage within one product area
Best Specialist Supplier
The supplier recognised for providing expert insight and support to customers
Best eCommerce Support
The supplier who provides fastest response time to solve feed issues and queries
Best New Supplier
The recently-joined supplier who has received the most interest from resellers
Longest Standing Partner
The supplier with the longest-term commitment to the Stock in the Channel platform
When will the Disty Awards be announced?
The Disty Award categories will be reviewed by the Stock in the Channel team based on data taken from 2021, and announced at the beginning of June.
Winners will be notified first by email, then announced publicly. We look forward to sharing our findings with you and championing a selection of the best suppliers on the Stock in the Channel platform.
For a full list of UK Distributors you can find on Stock in the Channel, click here:
https://www.stockinthechannel.co.uk/Distributors