We've had a successful start to 2021 and are thrilled to announce the arrival of five new IT suppliers and the expansion of an existing distributor into many additional markets, using Stock in the Channel's country-specific sites.
Read on to find out more about these new partners and the products you can utilize. Remember you can find a list of all the suppliers offered here.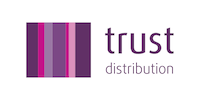 Trust Distribution Ltd
Trust Distribution offers an extensive product portfolio, supplying over 6000 product lines from 150 vendors, including Telephone Systems, Headsets, Installation products, Conferencing etc. offering a complete end to end solution for all telecommunication needs. Trust believe in building strong relationships and offering the best of what is available on the market with the knowledge to support resellers deliver any solution successfully.
Sol Distribution
Sol Distribution is a UK-based value-added distributor of networking infrastructure solutions, based in Shropshire, UK.
Sol Distribution is an official distribution partner of ADVA Optical Networking, Alcatel Lucent Enterprise, ASUS, D-Link, Finisar, Lantronix, Net2Edge, Nokia, QCT, RAD Data Communications, Starview International, Transition Networks and Viavi Solutions, and can provide a wide range of third party compatible Transceivers & Cables.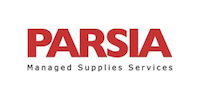 Parsia
Parsia supply a full range of OEM consumables and parts for Konica Minolta, Kyocera Mita, Ricoh, Samsung and Sharp machines – a well as many more manufacturers. Based in Uxbridge, UK, Parsia are able to source the highest quality products from around the globe, and are committed to being first to market with the best OEM-equivalent products available. Their quality-first policy has been developed over many years working in partnership with over 400 active dealers.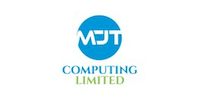 MJT Computing
MJT Computing have been supporting clients for over 12 years With access to leading brands such as Cisco, Microsoft, APC and Hewlett Packard Enterprise, MJT Computing are able to provide exceptional delivery times, giving customers the option of same-day delivery across the mainland UK.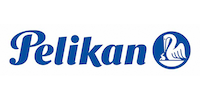 Pelikan, distributed via Data Direct
Data Direct have added Pelikan to their range of aftermarket toner supplies with this standalone listing.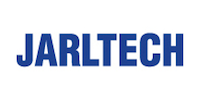 Jarltech
Jarltech, Europe's largest specialist POS and Auto-ID distributor, have listed on Stock in the Channel for some time. We are happy to announce they are now available in all EU territories.
Follow the link to view the UK supplier page, or head to your preferred country's site to view their profile there.